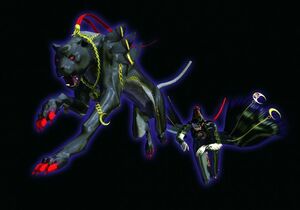 Panther Within is a technique that Bayonetta doesn't need to buy, but instead is earned during Chapter 5. After the battle against Jeanne, she displays her animal forms and Bayonetta decides to try it out herself. To execute this technique, double tap

or
while running and you will be given a little message explaining the "Beast Within" techniques. 
Jeanne's variant is called Lynx Within, Rosa's variant is Tiger Within, and Balder's variant is Wolf Within.
Gallery

Ad blocker interference detected!
Wikia is a free-to-use site that makes money from advertising. We have a modified experience for viewers using ad blockers

Wikia is not accessible if you've made further modifications. Remove the custom ad blocker rule(s) and the page will load as expected.