"
Now this is cheeky, throwing me these cheap toys!
"

–Bayonetta, Prologue -The Vestibule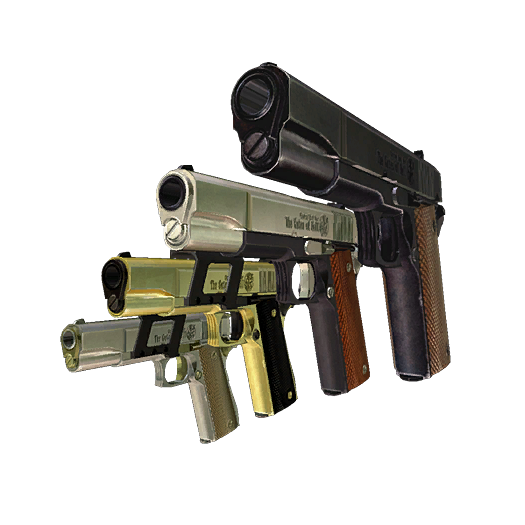 The handguns are a weak weapon, rarely used for anything other than making the game slightly tougher. They are available on your first time playing the prologue where
Bayonetta
will refer to them as 'toys'. They function exactly as the
Scarborough Fair
, with two exceptions. The first and most obvious of which being that all
Wicked Weaves
are disabled on the limb that the handguns are equipped, leading to lower kill-speed and higher combos. The second is that they are generally weaker, both in regards of the melee attacks and the bullets they fire.
In-Game Description
Edit
"Automatic handguns produced by Rodin. Unable to withstand the intensity of magic-imbued bullets or melee attacks, those capable of such feats must be careful in holding back their full power."
How to Obtain
Edit
Simply complete the game on normal and these 'toys' are yours.
Unique Traits
Edit
The Handgun's most notable trait are it's weaker damage and inability to produce Wicked Weaves on the limb the guns are equipped to. Their Bullet Climaxes and Charge Modifiers function exactly the same as Scarborough Fair. This combination of low damage and lack of Wicked Weaves however gives them a valuable place in Aflheims that require the execution of many Torture Attacks as they can rack up numerous hits to build up magic without killing your enemies.
The Handguns are dead ringers of Dante's signature weapons, Ebony and Ivory, in Devil May Cry.
Due to the low attack power of these weapons they were originally referred to as 'crapguns' by the creators.