The Electronic Entertainment Expo or E3 is an annual event show for the computer and video games industry presented by the Entertainment Software Association (ESA). It is used by many video game developers to show off their upcoming games and game-related hardware.
The 2009 E3 event took place from June 2-June 4 at the Los Angeles Convention. Sega and PlatinumGames attended in order to promote Bayonetta. Also, at E3 they held a contest to find someone to model as Bayonetta and model Penny Drake won the contest.
Video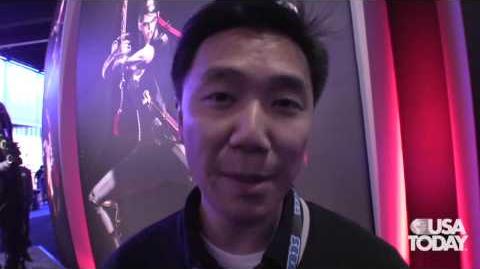 Bayonetta Comes Alive at E3
Image Gallery
See also
Ad blocker interference detected!
Wikia is a free-to-use site that makes money from advertising. We have a modified experience for viewers using ad blockers

Wikia is not accessible if you've made further modifications. Remove the custom ad blocker rule(s) and the page will load as expected.